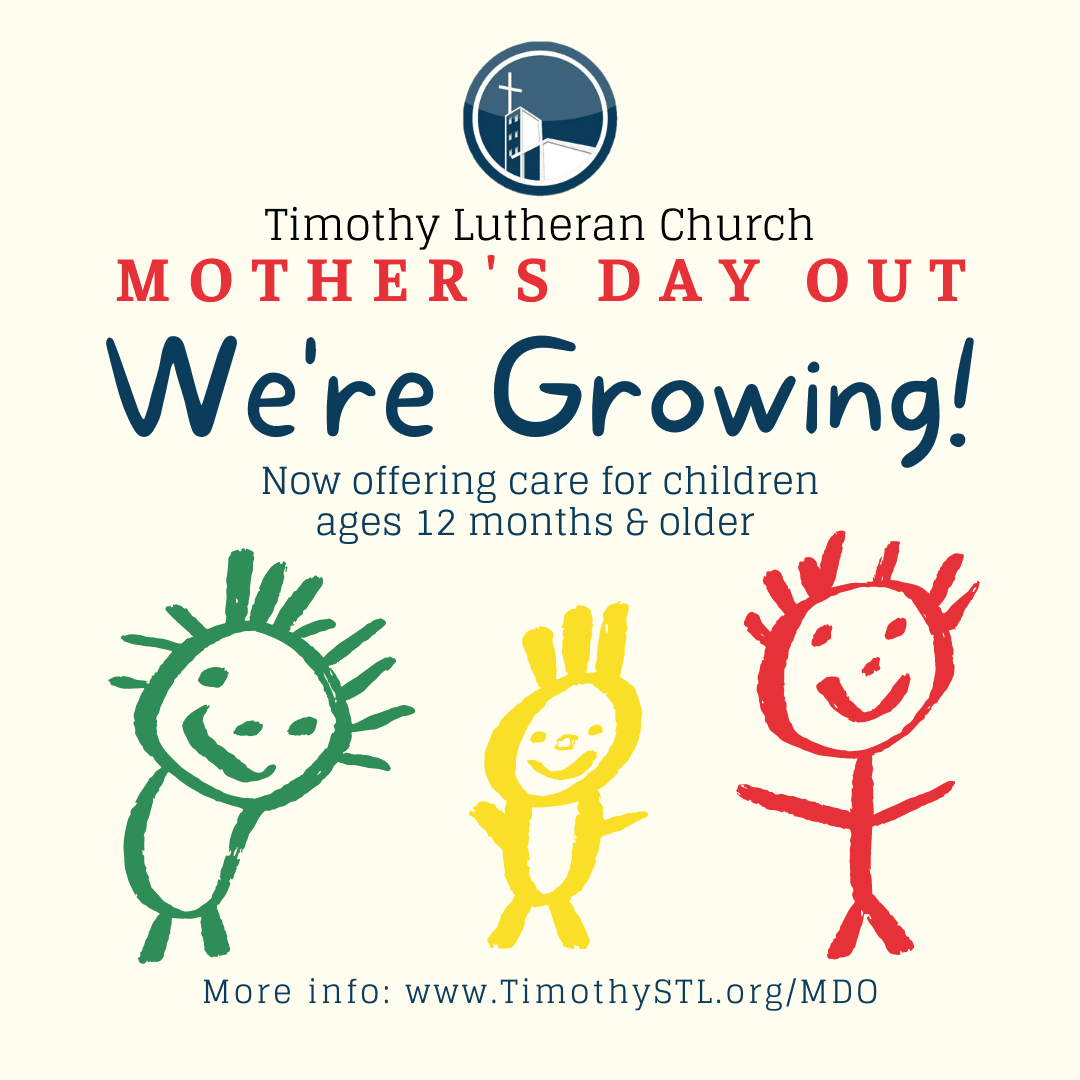 Now Offering Care for Children Ages 12 Months & Older
Beginning January 20, 2021, our Mother's Day Out will be offering care for children 12-24 months old.
Hours: 9am to 1pm. Please email Kara at mdo@timothystl.org for more information or to schedule a tour.
We look forward to having your family, a part of our MDO family.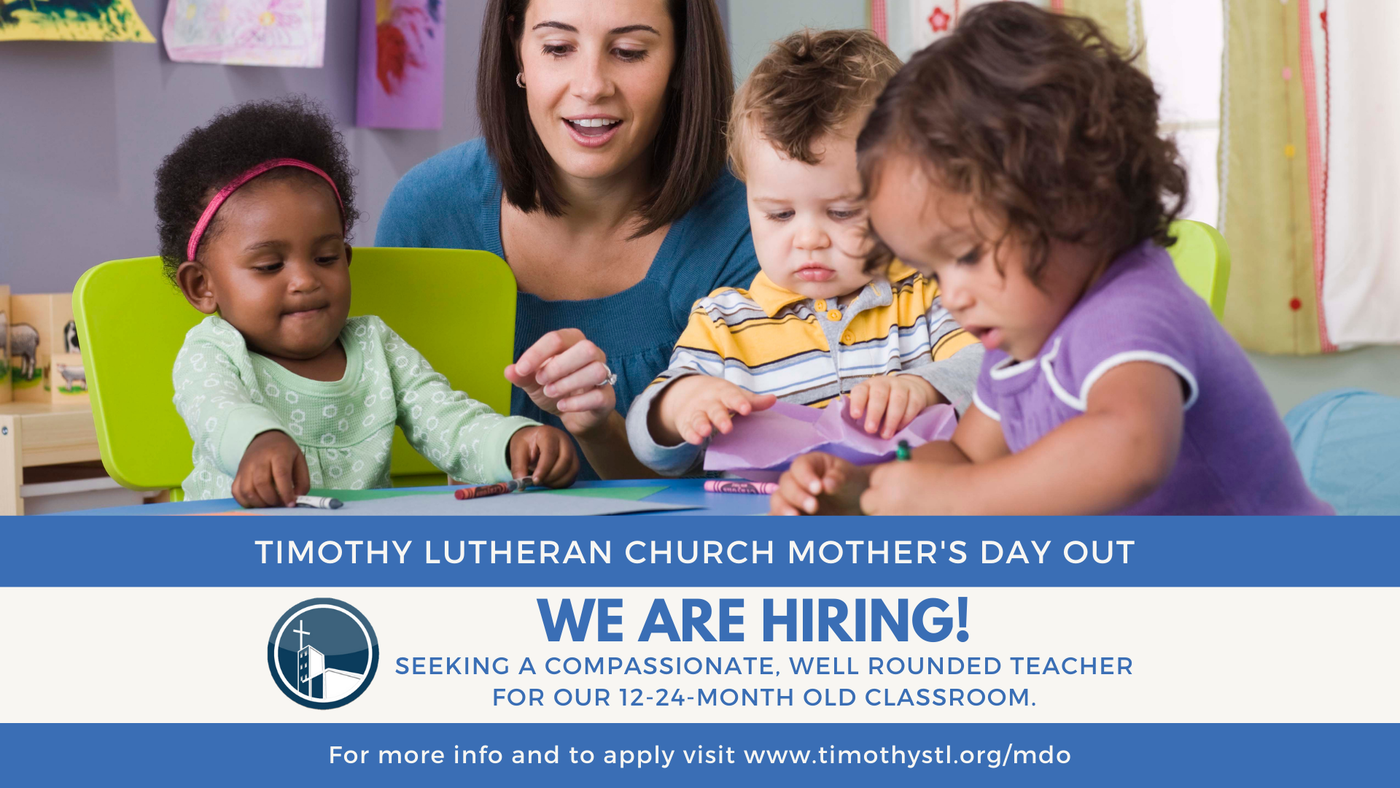 We Are Hiring
Seeking a compassionate, well rounded teacher for our 12-24-month old classroom. Duties include: Interacting in play with children, diapering needs, feeding snack and lunch, and provide a loving and supportive environment for growing little ones.
3-4 days a week from 8:30-1:30 pm. You may bring your own child (12 months to 5 years of age) for free.
In addition, we are hiring a substitute for 2-3 days a week with potential for more days as the program grows.
Contact mdo@timothystl.org for more information. Download an application here:
Mother's Day Out
About
Our program is designed to be a blessing to, families with small children. We will provide you with a Christian, developmentally appropriate environment that will nurture and stimulate your child while at the same time giving you some time to yourself! In our warm and caring environment, your children, ages 2 to 5 years olds, will have the opportunity to grow in all aspects of development: physical, social, emotional, and spiritual.
Our Program
5 days a week
flexible scheduling- choose one, two, three four or five days a week program
Age appropriate activities
visits from Noah Comfort Dog
Music time with Nicole, a board certified music therapist
Chapel time with Timothy Lutheran's pastoral care team
Extended care time on select days for an additional fee
Indoor and outdoor gross motor play
Registration
An annual registration fee for our regular program is $100.
A summer registration fee for our summer program is $50.
Hours
We provide flexible scheduling in our program
Hours are Monday to Friday 9:00 am to 1:00 pm.
Frequently Asked Questions
How do I enroll my child?
Please contact Kara at mdo[at]timothystl.org
What type of flexibility does the program offer?
Parents may choose how many days a week their child attends. The staff strongly encourages schedules to be consistent, but we may also understand that schedules change. Please be as consistent as possible, as this helps with consistency in staffing.
Does my child need to be potty trained?
No, your child doesn't have to be potty trained to be enrolled in MDO
Is MDO accredited?
Our program is monitored by the State of Missouri for health, safety, and sanitation. All employees are cleared by background checks.
May I stop in for a tour?
Yes, we strongly encourage touring with your child before you enroll.
Contact
email: mdo@timothystl.org
phone: 314-781-8673 extension 107
fax: 314-781-8704
Handbook
Schedule a Visit