Sunday School @ Home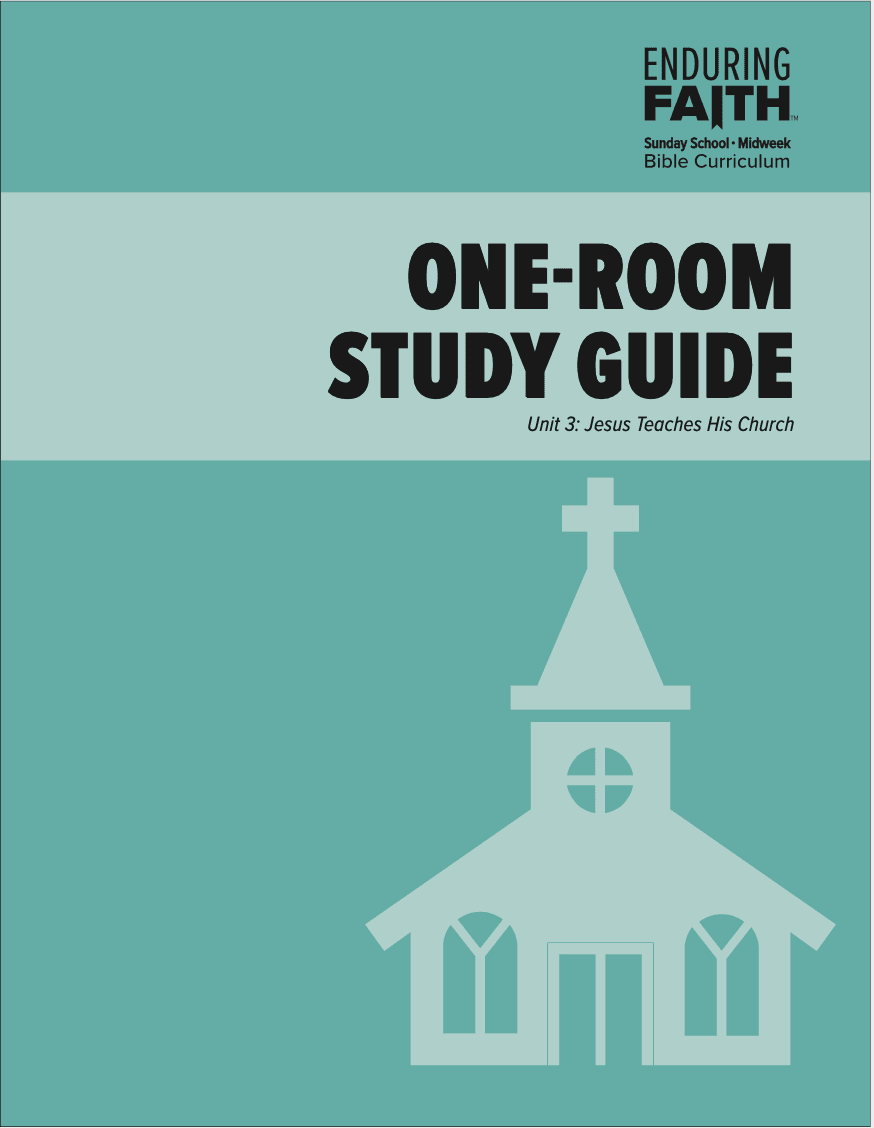 As with our live-steaming of worship services, we will do Sunday School differently for a time.
Some of the pattern will be interrupted (opening place, class location, others attending), but the routine can remain.
Opening Time
We sing, introduce the lesson, and pray. This can be done at home. Feel free to use the simple songs you learned as a child. Your children may know songs they learned at Sunday School or VBS. Song leadership may be their job during your At-Home-Opening. DCE Mark Thompson can share suggestions if you need a little help. Singing is an important way to start a learning time because it is fun, engaging and uses people's gifts together. Prayers can be shared in creative ways as well, depending on the age of your children.
Teen Opening
If you have teenagers in your home, their standard opening time included sharing of HIGHS and LOWS from the week. This gets everyone in the sharing mode with something good that happened – and something that is not positive – to share with the group. Everyone gets a turn and people listen as well as share.
The Lesson
Our Sunday School has moved this last year to a curriculum from CPH that has online as well as printed resources. We will share the resource CPH is suggesting at this time for IN-HOME Sunday School. If we need to add other materials to make it better for your family, please let us know.
ONE-ROOM Bible Curriculum
Here is the link to Unit 3: Jesus Teaches His Church which is where we are at with Sunday School.
Link to One Room Sunday School Curriculum
Here is the schedule through April:
L4 MAR 29 A TREE VIEW: ZACCHAEUS
L5 APR 5 A CRUSHING TRUTH: JESUS IS CRUCIFIED
L6 APR 12 A LIVING TRUTH: JESUS RISES (SEASONAL)
L7 APR 19 A REVEALING TRUTH: THE EMMAUS ROAD
L8 APR 26 AN ASCENDING TRUTH: JESUS ASCENDS
Working the Lesson at Home
As you get into each lesson you may find supply lists and other lesson prep that you don't have in your home. That is okay! When you look through the lesson, feel free to cross out items that don't work for you. Take advantage of what does work. Feel free to add or change a suggested item to something you have.
You are also encouraged to take advantage of your parenting knowledge of your children. If they like to draw and color, make that activity a bigger part of the lesson. If they like to act out the story or engage in a puppet show, you can use that to tell the story. There may be parts of the lesson where it is appropriate for the children to be the leader.
Closing and Beyond the Lesson
Devotions and other faith building routines have also been made available online by CPH, you can find them linked here.
Change is an opportunity to grow
With these changes we see opportunity in the interruption of patterns and habits. We believe the church is a family of believers as children of God. The church is made up of families, and this family is the primary place where faith is nurtured. Children hear first of Jesus and the Gospel in their homes as small children. Parents tell and read to their children before they can read for themselves. During this time where larger gatherings are being discouraged, parents have the opportunity to engage in their own "Bible class" learning and leading – along with Sunday School. The first words we see in Luther's Small Catechism are "As the head of the family should teach them in a simple way to his household." God be with you as you spend your Sunday School hour with your children at home, and in your Bible study and devotions together. Let us all take advantage of a time where we are home more often with the people we have been charged to care for physically, emotionally and spiritually. God be with you!
Youth Lesson on Zoom
Last week our Youth had a lesson using Zoom video conferencing. Our teens can join the class by using their computer or smart phone. Search Zoom for the app. A meeting invite will be posted on Facebook. If you would like the invite another way – let DCE Mark know how the best way for you to get it.